Buying Guide
Buying on BusinessArcade.com
Buying on BusinessArcade.com is so easy it can be done in just a few simple steps
1. Open BusinessArcade.com
2. Go to The category you want to see the products by taking the cursor to that category to see the Sub Categories.
Click the required category and you will be directed to the next page having product list.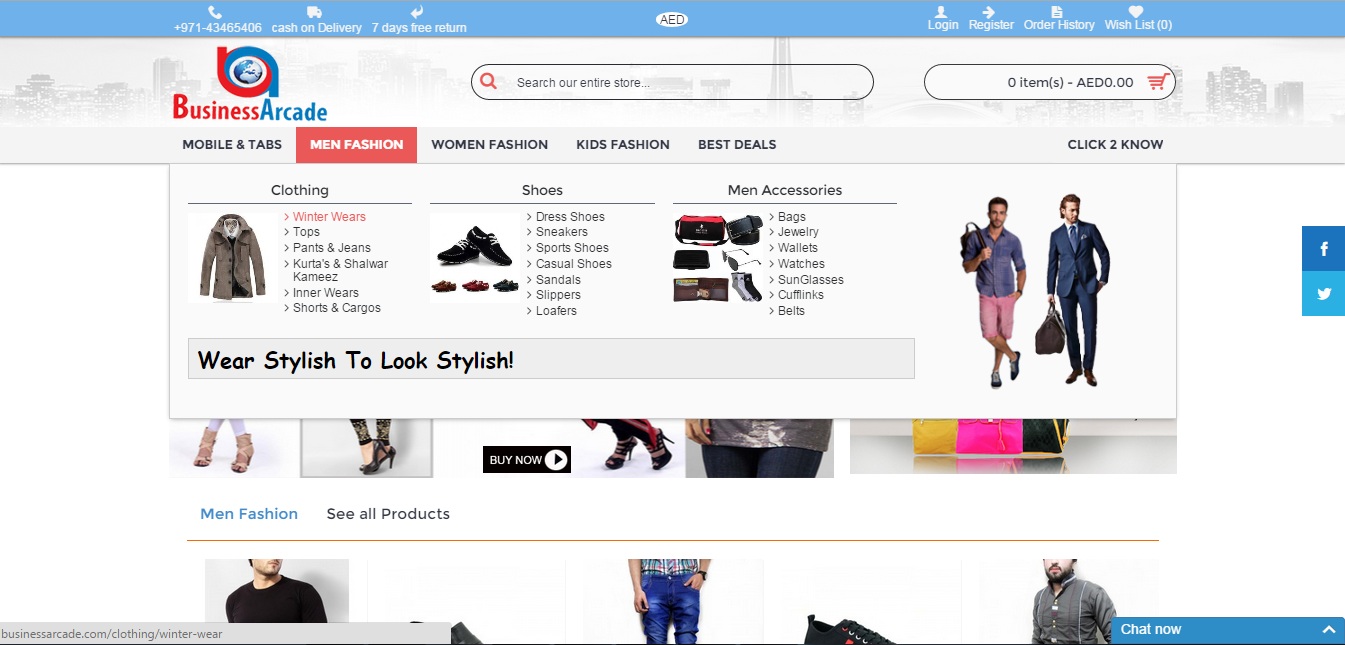 3. Check the products list shown in the page and scroll down to see all the products. To go to another page click next page.
4. By moving cursor on any product you will get 3 options on that product
a. Quick view (Eye) : if you want to quick view the product without going to next page click this.
b. Add to wish list (Heart) : if you want to keep this product in your record to view it further or you like it and want to remember it for your future click this.
c. Add to Compare ( recycle): if you want to compare this product with another product click this so that you compare it with other products in which you are interested.
d.To open the product then just Click the Title of the product to go to the product main page.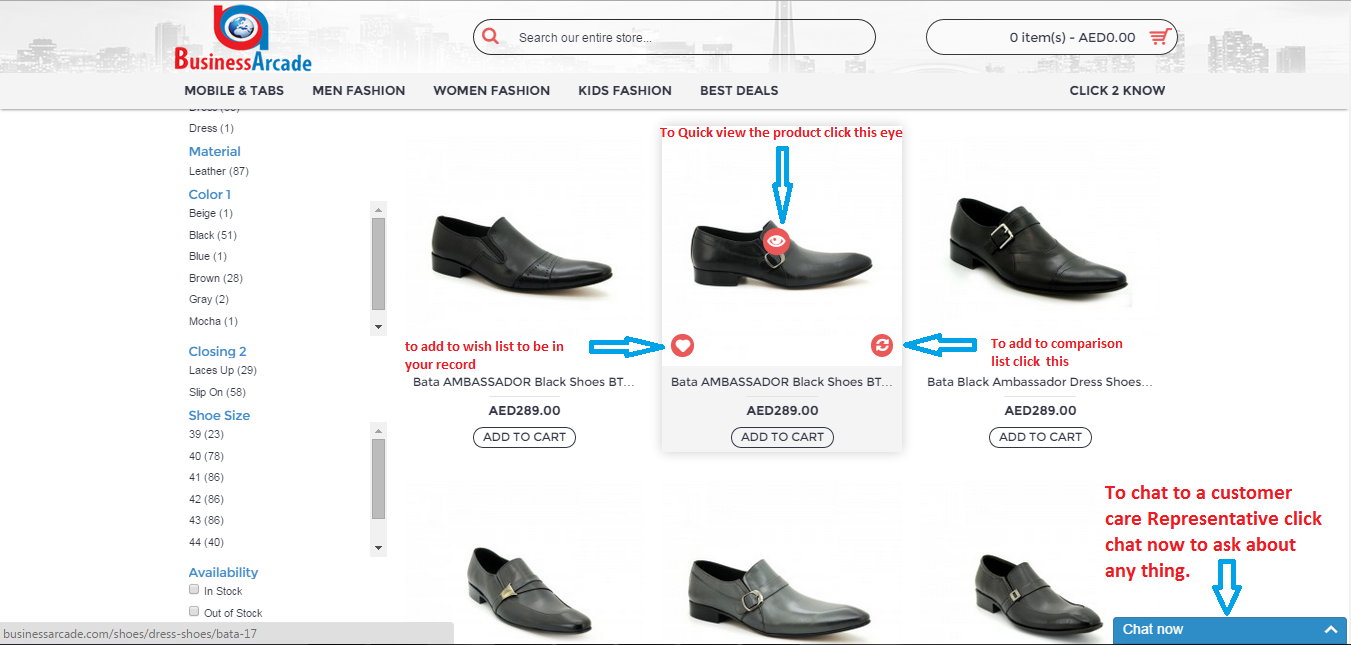 5. Product page :
Here you will be given the details about the product. After seeing the product details and when you want to buy the product then follow these steps.
1) Select size : here select the size of the product you want to purchase.
2) Select Quantity : here select the quantity you want to purchase such as 1, 2 or 3 products of the same size.
3) Add to Cart : this is the last function of this page by clicking this you have added this product to your cart, now either you can go to checkout page or you can search for other products you want to buy.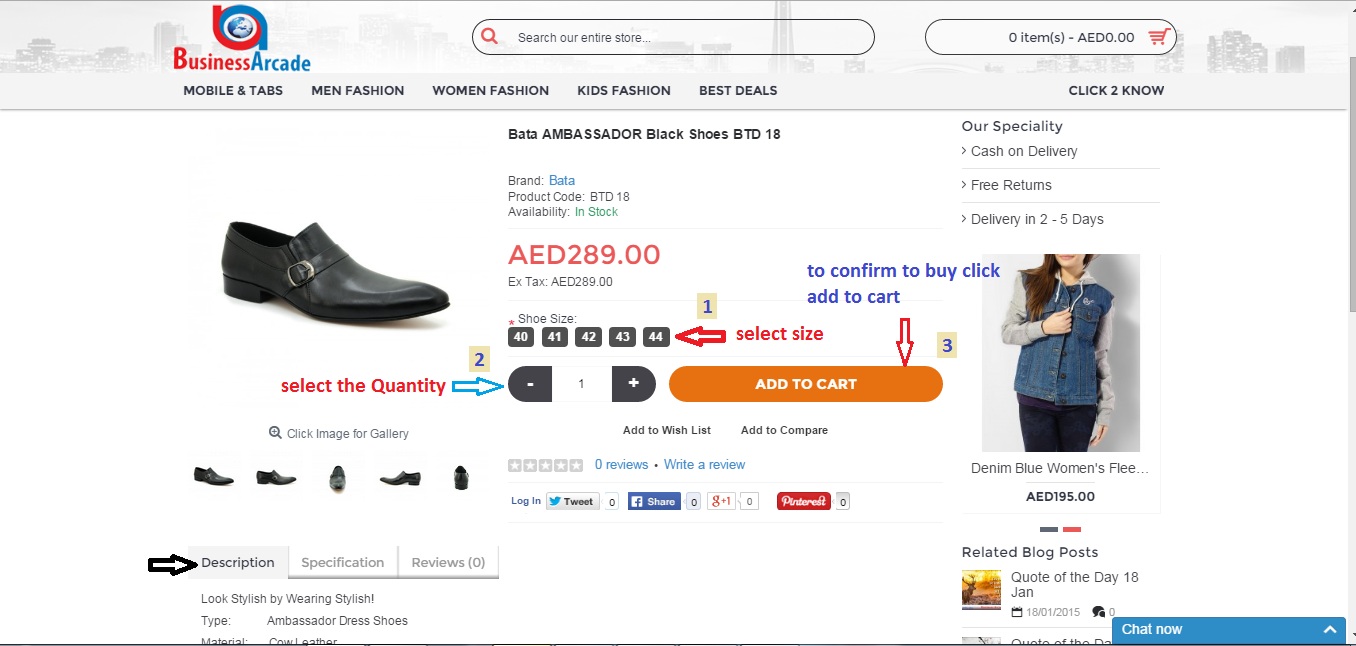 6. Check out
If you want to see your cart and now you are going to confirm your orders and finalize it the
1) Click the Cart to see your purchases
2) Click Checkout if you want to go ahead to Checkout page.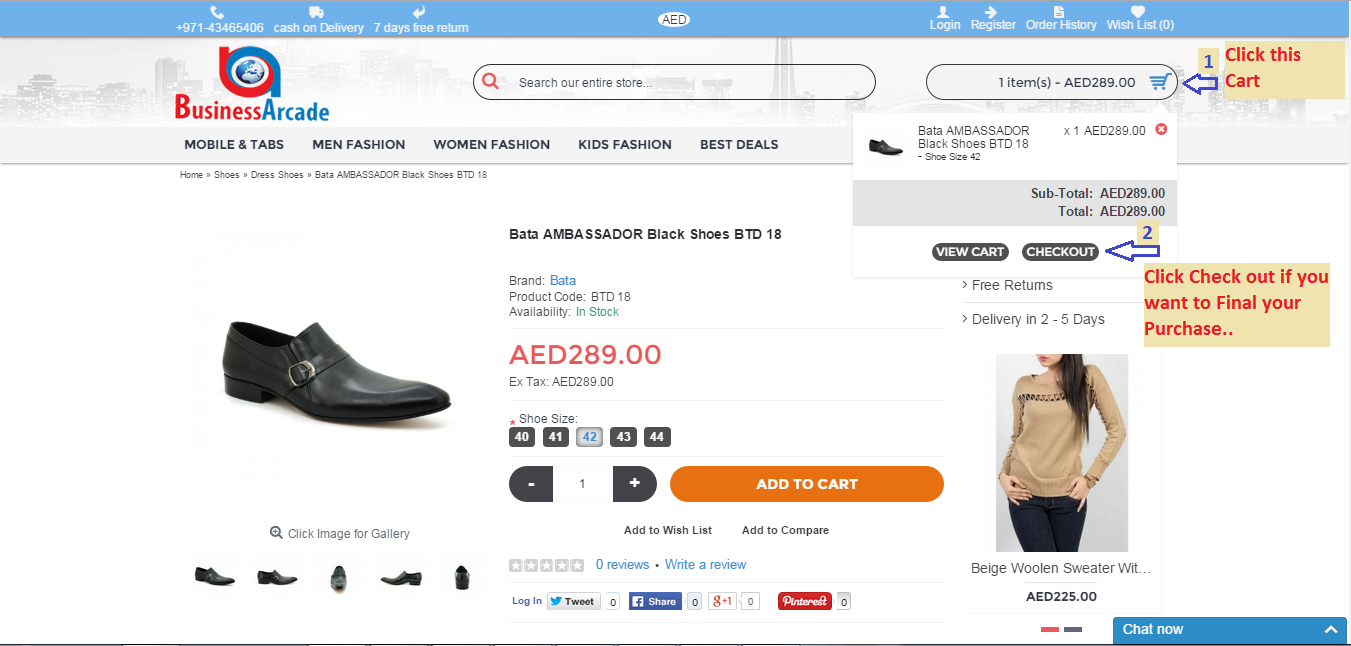 7. Register / Log in Page
1) If you are a new customer then click continue in the New Customer Column.
2) If you are an old customer then enter the email and password and Click Log in.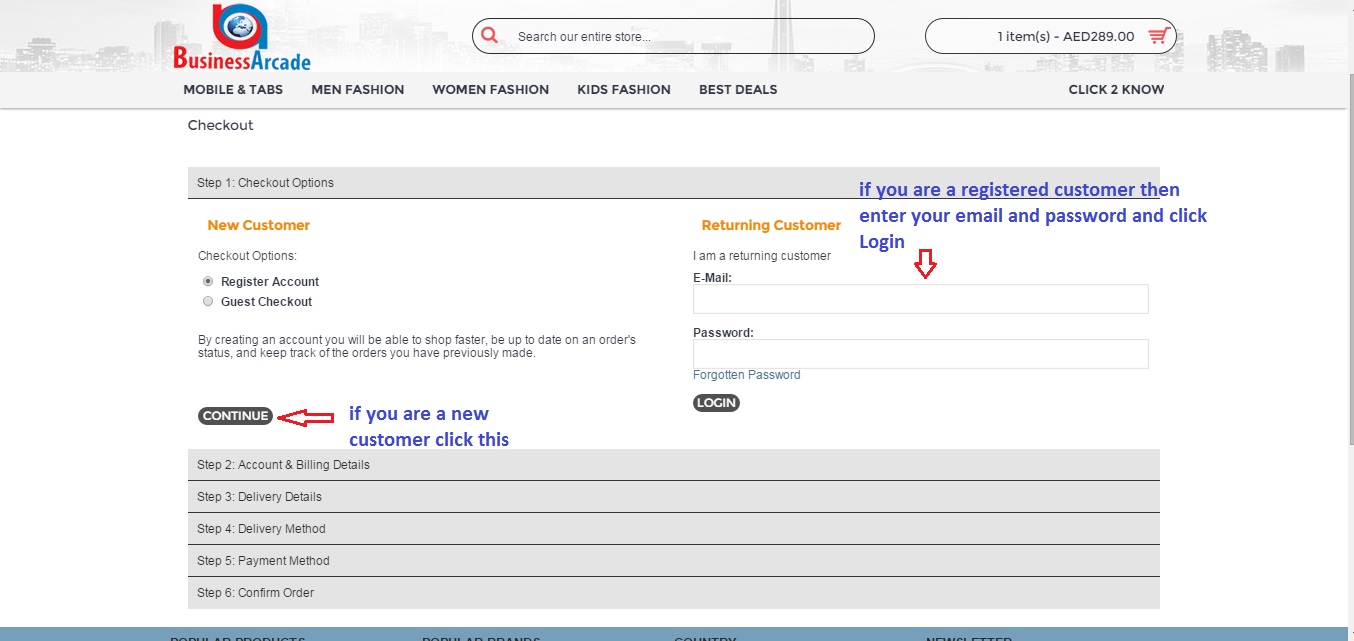 8. Registration Page
Enter all the details in the form given. After completing the form mark the box of the privacy policy and click conitinue.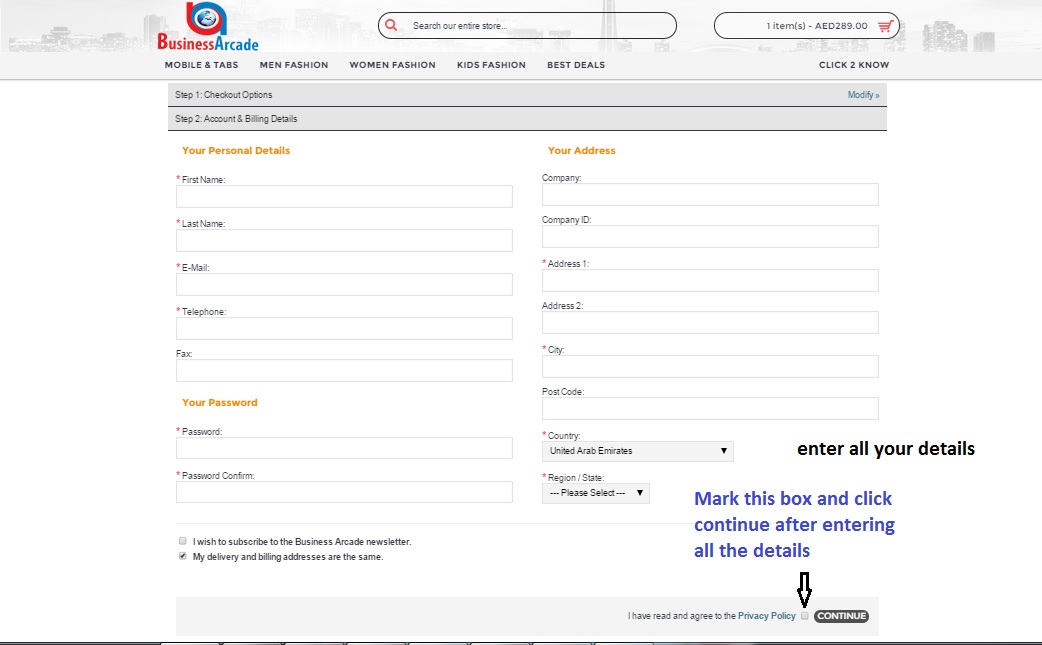 9. Billing Address
Here you will enter the Billing Address who is to do the payment and to get delivery.
If using the same address of your registration click continue or if a difference address then click use a new address.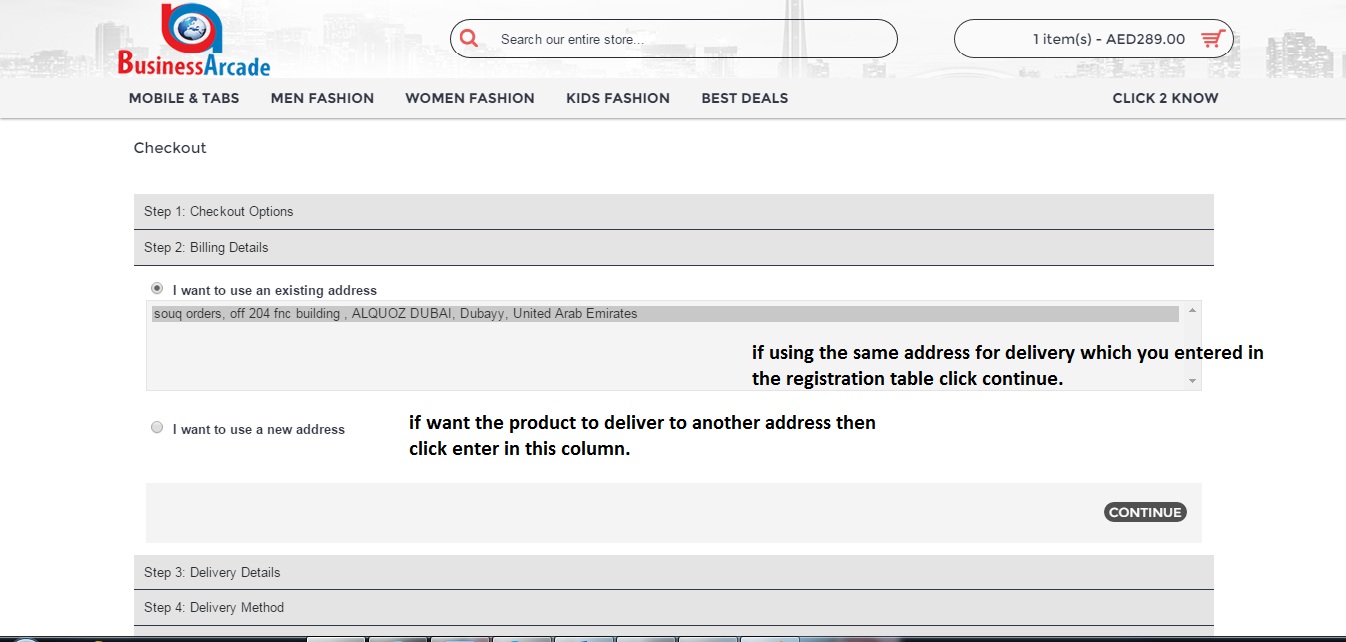 10. Delivery Address
Same in this step to confirm the delivery address.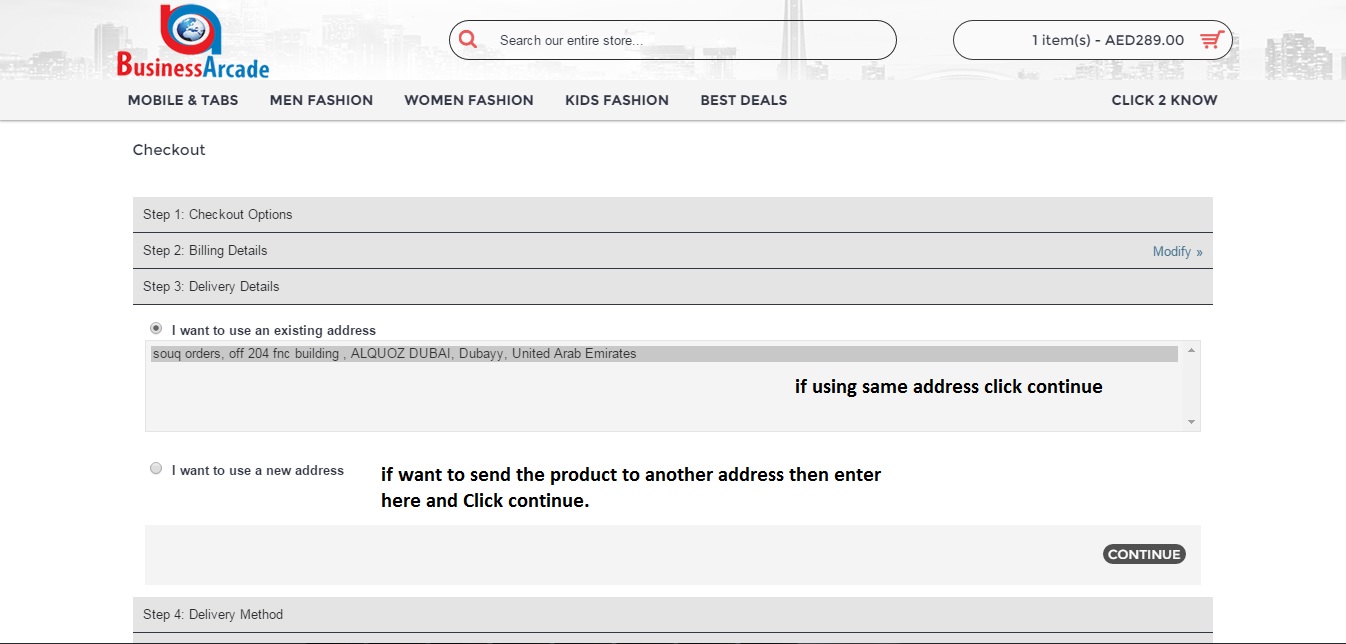 11. Shipping Method
Select the shipping method that you want it through which service,
Simple or Fast Delivery.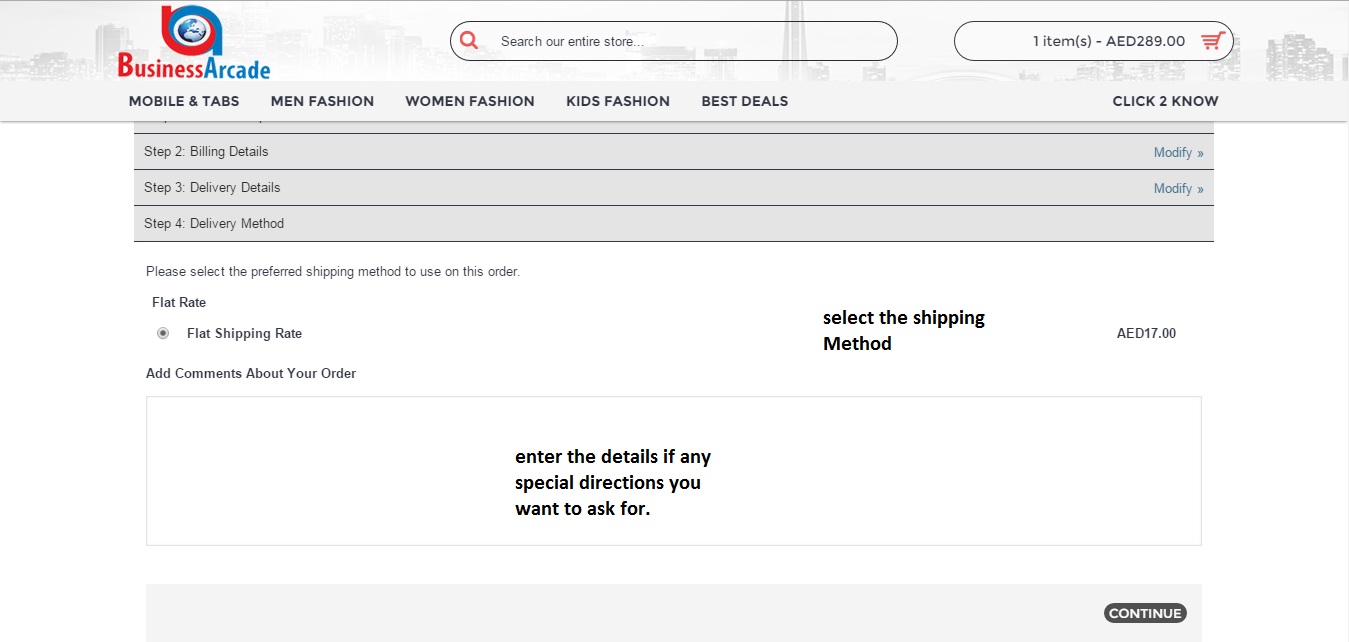 12. Payment Method
Select the payment method through which you want to pay.
1) Cash on Delivery
2) Pay Pal
3) Credit Card / Debit Card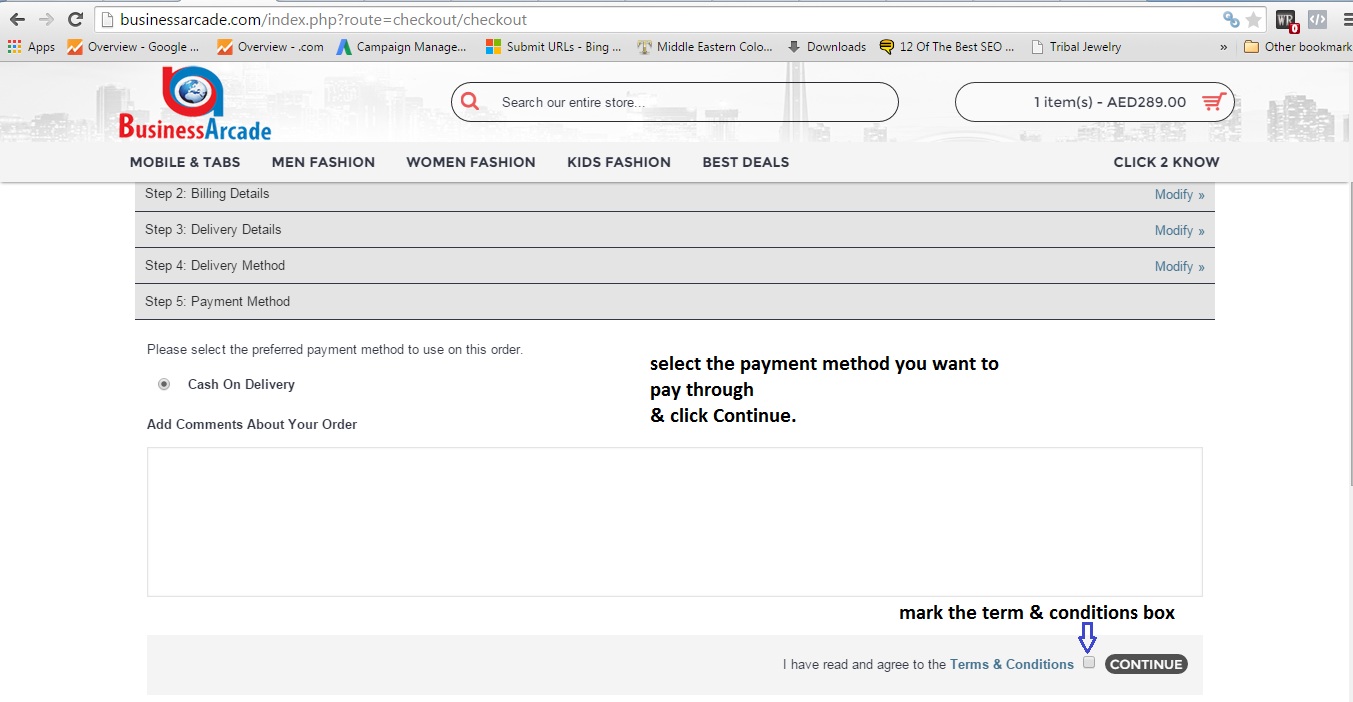 13. Order Confirmation
Confirm the order to be processed to you.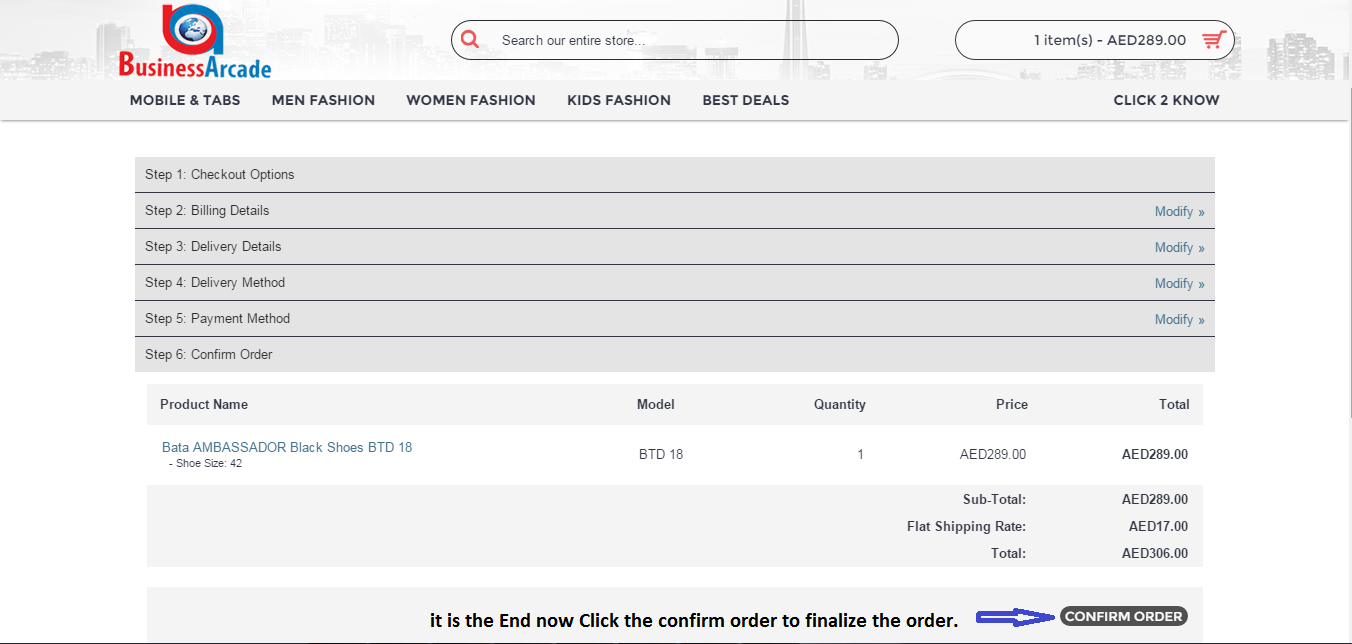 14. Order Completion
When your order get completed you will get this Successful Message after the confirmation.